Zaanse Schans, a Dutch cultural site
A Dutch cultural site that reproduces the living conditions of a traditional town in the Zaan region (Zaanstreek) during the 18th and 19th centuries.
Zaanse Schans windmills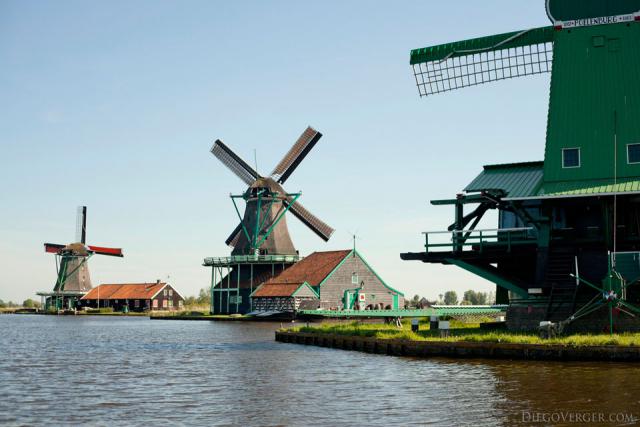 The traditional Dutch windmills have been placed along the bank of the Zaan River. All of these windmills are not only a tourist attraction, but are actually functional and each of them processes specific raw materials, such as pigments, spices or wood.
Media
(36)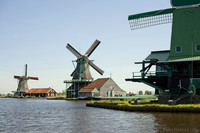 Zaanse Schans windmills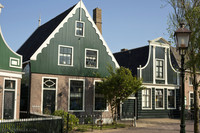 Houses of Zaanse Schans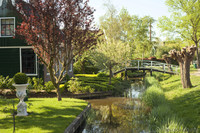 Canals bordering the gardens of the traditional Dutch houses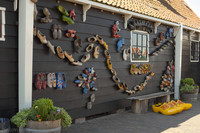 The clog workshop of Zaanse Schans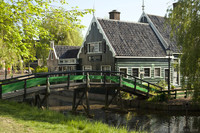 The rush mat factory of Zaanse Schans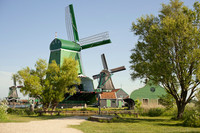 De Gekroonde Poelenburg and Verfmolen De Kat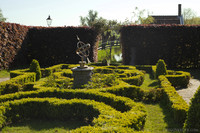 Garden of the sundial in Zaanse Schans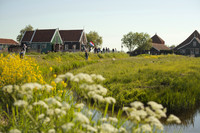 Workshops and stores immersed in nature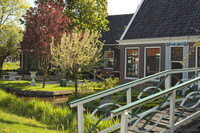 Houses and gardens of Zaanse Schans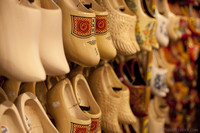 Detail of the clogs exhibited inside the clog workshop of Zaanse Schans
Machinery used to manufacture clogs - Zaanse Schans, a Dutch cultural site
Machinery used to manufacture clogs
Side view of the machinery used to manufacture clogs - Zaanse Schans, a Dutch cultural site
Side view of the machinery used to manufacture clogs
The sundial garden - Zaanse Schans, a Dutch cultural site
The sundial garden
Scenery of Zaanse Schans - Zaanse Schans, a Dutch cultural site
Scenery of Zaanse Schans
Sheep grazing in one of the meadows of Zaanse Schans - Zaanse Schans, a Dutch cultural site
Sheep grazing in one of the meadows of Zaanse Schans
Zaanse Schans is no place for stress - Zaanse Schans, a Dutch cultural site
Zaanse Schans is no place for stress
Birds of Zaanse Schans - Zaanse Schans, a Dutch cultural site
Birds of Zaanse Schans
Ducks next to a canal and houses of Zaanse Schans - Zaanse Schans, a Dutch cultural site
Ducks next to a canal and houses of Zaanse Schans
Child clogs - Zaanse Schans, a Dutch cultural site
Child clogs
Clog models exhibited in the clog workshop - Zaanse Schans, a Dutch cultural site
Clog models exhibited in the clog workshop
The diamond clog - Zaanse Schans, a Dutch cultural site
The diamond clog
Clogs sculpted with sacred geometry - Zaanse Schans, a Dutch cultural site
Clogs sculpted with sacred geometry
Clog-inspired violins - Zaanse Schans, a Dutch cultural site
Clog-inspired violins
Clogs for walking on ice used by fishermen - Zaanse Schans, a Dutch cultural site
Clogs for walking on ice used by fishermen
Clogs sculpted with geometric shapes - Zaanse Schans, a Dutch cultural site
Clogs sculpted with geometric shapes
Giant clogs - Zaanse Schans, a Dutch cultural site
Giant clogs
Skiing clogs - Zaanse Schans, a Dutch cultural site
Skiing clogs
Clogs sculpted with plant motifs - Zaanse Schans, a Dutch cultural site
Clogs sculpted with plant motifs
Clogs for horses and for working on the fields - Zaanse Schans, a Dutch cultural site
Clogs for horses and for working on the fields
Clogs made by the French artisan Pascal Jusot - Zaanse Schans, a Dutch cultural site
Clogs made by the French artisan Pascal Jusot
The Huisman - Zaanse Schans, a Dutch cultural site
The Huisman
The windmills De Gekroonde Poelenburg and De Kat - Zaanse Schans, a Dutch cultural site
The windmills De Gekroonde Poelenburg and De Kat
The Gekroonde Poelenburg in Zaanse Schans - Zaanse Schans, a Dutch cultural site
The Gekroonde Poelenburg in Zaanse Schans
Sheep grazing next to a canal in Zaanse Schans - Zaanse Schans, a Dutch cultural site
Sheep grazing next to a canal in Zaanse Schans
Canals and access bridges to some buildings in Zaanse Schans - Zaanse Schans, a Dutch cultural site
Canals and access bridges to some buildings in Zaanse Schans
Three of the windmills of Zaanse Schans - Zaanse Schans, a Dutch cultural site
Three of the windmills of Zaanse Schans