Twenty Thousand Leagues Under the Seas
Illustrated audiobook clip of the classic underwater adventure by Jules Verne.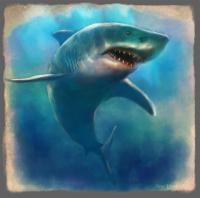 In this excerpt from the chapter "A Pearl of Ten Millions," Captain Nemo takes his prisoner-guests in an underwater stroll that turns out to be more exciting and far more dangerous than usual.
Clip in English
Clip in French
Audiobook Visuals
Illustrations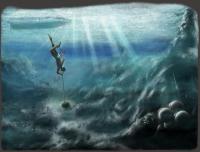 The illustrations you can see in the video were painted digitally with the Open Source software Krita, version 5, which incorporates new features like storyboarding, and improves on old ones, such as the animation tools and the two point perspective assistant.
3D Characters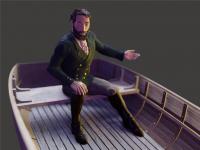 Captain Nemo's character and the shark models were sculpted in Blender and retopologized with the Retopoflow addon by CG Cookie. The animated 3D text was generated with Blender's Geometry Nodes, a versatile system that can simplify otherwise complex and repetitive tasks of animation and geometry manipulation.
Media
(13)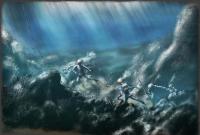 Underwater scene Illustration - 20 Thousand Leagues Under the Seas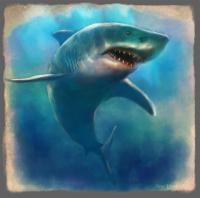 White Shark drawing - digital illustration (Krita)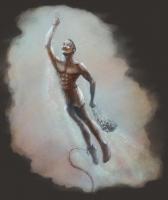 The Indian diver - Twenty Thousand Leagues Under the Seas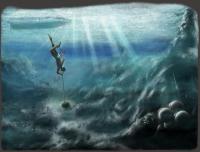 Underwater explorers observing the diver - Digital illustration - 20000 Leagues Under the Seas scene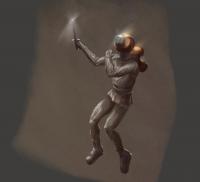 Captain Nemo in combat position fighting shark with his knife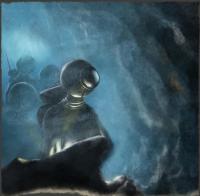 Captain Nemo and explorers entering underwater cave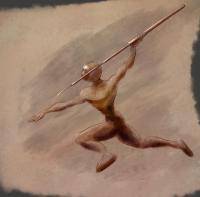 Drawing of Ned land throwing harpoon in 20000 Leagues Under the Seas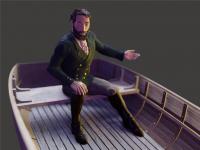 Captain Nemo 3D character model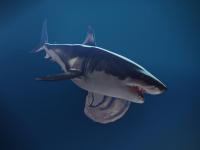 3D White Shark - Twenty Thousand Leagues Under the Seas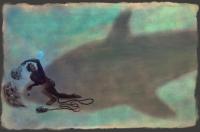 Diver under the shadow of the shark - 20000 Leagues Under the Seas
Digital Watercolor painting of Clam (Krita) - Twenty Thousand Leagues Under the Seas
Digital Watercolor painting of Clam (Krita)
Twenty Thousand Leagues Under the Seas - Audiobook clip in English
Twenty Thousand Leagues Under the Seas - Audiobook clip in French