Historic Center of Rome, part 2
Photos of the Roman forum and the Imperial Fora in Rome's historic center. You can see the temple of the Dioscurs, details of the Arch of Titus, as well as the statues in the Campidoglio, next to the Roman forum.
Ruins next to the Domus Flavia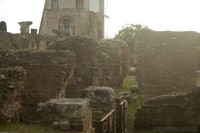 These ruins are between the Domus Flavia, or Flavian Palace, and the house of Livia in the Palatine.
Media
(19)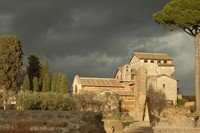 Church of San Bonaventura al Palatino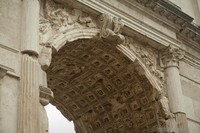 Passageway of the Arch of Titus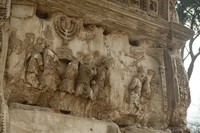 Spoils of Jerusalem relief of the Arch of Titus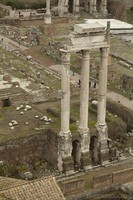 Temple of the Dioscurs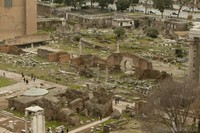 Temple of Caesar and basilica Emilia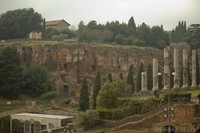 Palatine hill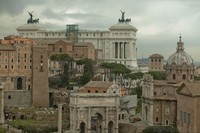 Roman forum and Vittorio Emanuele II monument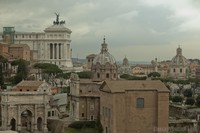 Panoramic view over the Roman forum and surrounding structures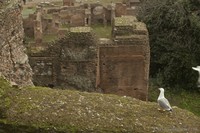 Roman forum ruins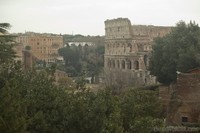 Colosseum from the Palatine
Ancient stairs of the Palatine - Historic Center of Rome, part 2
Ancient stairs of the Palatine
Ruins next to the Domus Flavia - Historic Center of Rome, part 2
Ruins next to the Domus Flavia
Church of San Bonaventura - Historic Center of Rome, part 2
Church of San Bonaventura
Ruins next to the Hippodrome of Domitian - Historic Center of Rome, part 2
Ruins next to the Hippodrome of Domitian
Domitian stadium - Historic Center of Rome, part 2
Domitian stadium
Statue of the goddess Rome - Historic Center of Rome, part 2
Statue of the goddess Rome
Statue of the Tiber river - Historic Center of Rome, part 2
Statue of the Tiber river
Statue of the Nile river - Historic Center of Rome, part 2
Statue of the Nile river
Statue of the Nile river - Historic Center of Rome, part 2
Statue of the Nile river