Beyond the historic center of Rome
Photos of Piazza Navona and other places not far from the historic center, which you can easily visit to appreciate the beauty of Rome, such as Villa Borghese and Villa Doria.
Detail of the Sant'Angelo bridge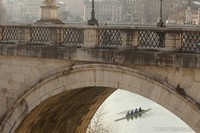 Sant'Angelo bridge across the Tiber river, leading to the gates of Sant'Angelo castle.
Angel with the cross in Sant'Angelo bridge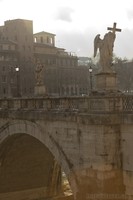 Detail of the bridge of Sant'Angelo including the angel with the cross. The statue of each of the ten angels in this bridge holds some item related to the passion of Christ, as the shroud, the lance, the "INRI" inscription, etc.
Media
(22)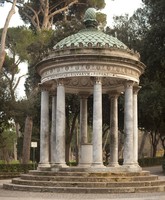 Temple of Diana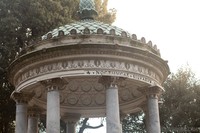 Detail of the temple of Diana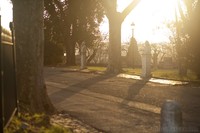 Busts of the Pincio in Villa Borghese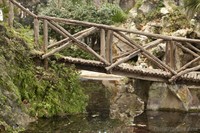 Water clock bridge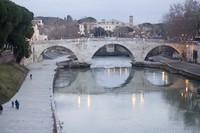 Cestio bridge connecting Tiber island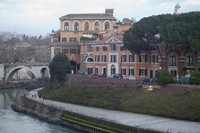 Tiber island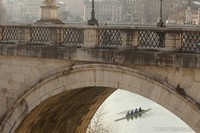 Detail of the Sant'Angelo bridge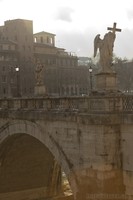 Angel with the cross in Sant'Angelo bridge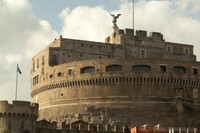 Sant'Angelo Castle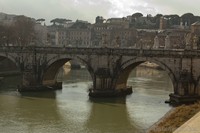 Sant'Angelo bridge
Sant'Agnese in Agone, Navona square - Beyond the historic center of Rome
Sant'Agnese in Agone, Navona square
Vatican coat of arms in the fountain of the four rivers - Beyond the historic center of Rome
Vatican coat of arms in the fountain of the four rivers
Fountain of the four Rivers and surrounding buildings - Beyond the historic center of Rome
Fountain of the four Rivers and surrounding buildings
Fountain of the Moor - Beyond the historic center of Rome
Fountain of the Moor
Casino del Bel Respiro - Beyond the historic center of Rome
Casino del Bel Respiro
Statue at Villa Doria Pamphili - Beyond the historic center of Rome
Statue at Villa Doria Pamphili
Detail of the pillars of the fountain of Cupid - Beyond the historic center of Rome
Detail of the pillars of the fountain of Cupid
Chapel of Villa Doria - Beyond the historic center of Rome
Chapel of Villa Doria
Chapel of Villa Doria, side view - Beyond the historic center of Rome
Chapel of Villa Doria, side view
Fleur-de-lis fountain - Beyond the historic center of Rome
Fleur-de-lis fountain
View of the city of Rome - Beyond the historic center of Rome
View of the city of Rome
Priory of the Knights of Malta - Beyond the historic center of Rome
Priory of the Knights of Malta