Costa del Sol in Spain ⛱️
Photos of some towns along the Costa del Sol, a famous touristic zone in Andalusia with 150 kilometers (over 90 miles) of beaches and more than 320 sunny days per year. Related galleries: Nerja Caves and Malaga.
Fuengirola's beach in Costa del Sol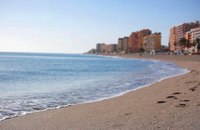 Costa del Sol extends along the southern coastline of the province of Malaga, in the region of Andalusia. This is a photo of Fuengirola, one of the most prominent towns in Costa del Sol, which during summer months usually triples its population size.
Nerja streets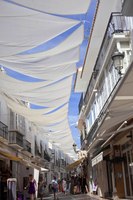 Nerja is located in the northeast end of Costa del Sol, next to Maro, the adjacent town closest to the Caves of Nerja, the "prehistoric" cavern.
Fuengirola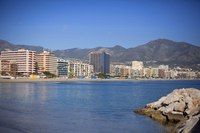 The city of Fuengirola has no less than 8 kilometers (5 miles) of beaches, and its own marina; various maritime activities are carried out all year round thanks to the excellent weather conditions in the area. It is 45 minutes from Malaga and about 90 minutes from Gibraltar.
Avenida del Mar in Marbella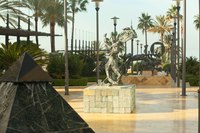 The Avenue of the Sea links park Alameda with Marbella's seafront promenade. Along this street there are several sculptures by Salvador Dalí and Eduardo Soriano. On the left, a detail of the fountain-pyramid in the center of this open air exhibition.
Statue of King Alfonso XII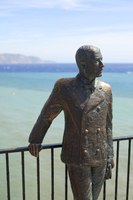 The statue of the king who named this viewpoint as the "Balcony of Europe" when visiting Nerja in 1885.
Three sculptures in Avenida del Mar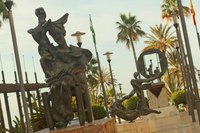 "Don Quijote sentado" and "Hombre sobre delfín" by Salvador Dalí, and the Freedom of Expression Monument by Eduardo Soriano.
Media
(14)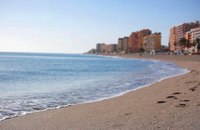 Fuengirola's beach in Costa del Sol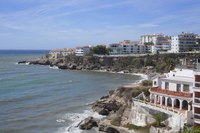 Nerja coastline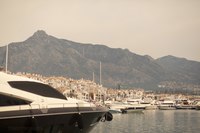 Puerto Banús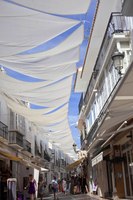 Nerja streets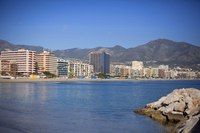 Fuengirola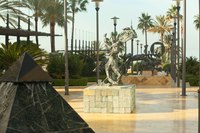 Avenida del Mar in Marbella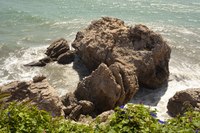 Nerja Cliff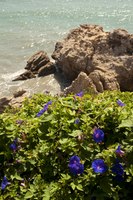 Flowers in the Balcony of Europe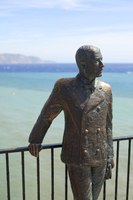 Statue of King Alfonso XII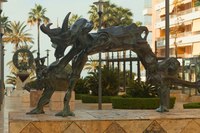 Cosmic Elephant in Marbella
Three sculptures in Avenida del Mar - Costa del Sol in Spain ⛱️
Three sculptures in Avenida del Mar
Breakwater rocks in Fuengirola - Costa del Sol in Spain ⛱️
Breakwater rocks in Fuengirola
Streets of Nerja, photo 2 - Costa del Sol in Spain ⛱️
Streets of Nerja, photo 2
Malaga - Costa del Sol in Spain ⛱️
Malaga